Check out this video by Discover Oklahoma about the Oklahoma Visitor Centers:
Alaback Design created the renovation of Helmerich Park in Tulsa, Oklahoma. The park has 2 new playgrounds and an adult workout area for parents to stay in shape while children play safely nearby.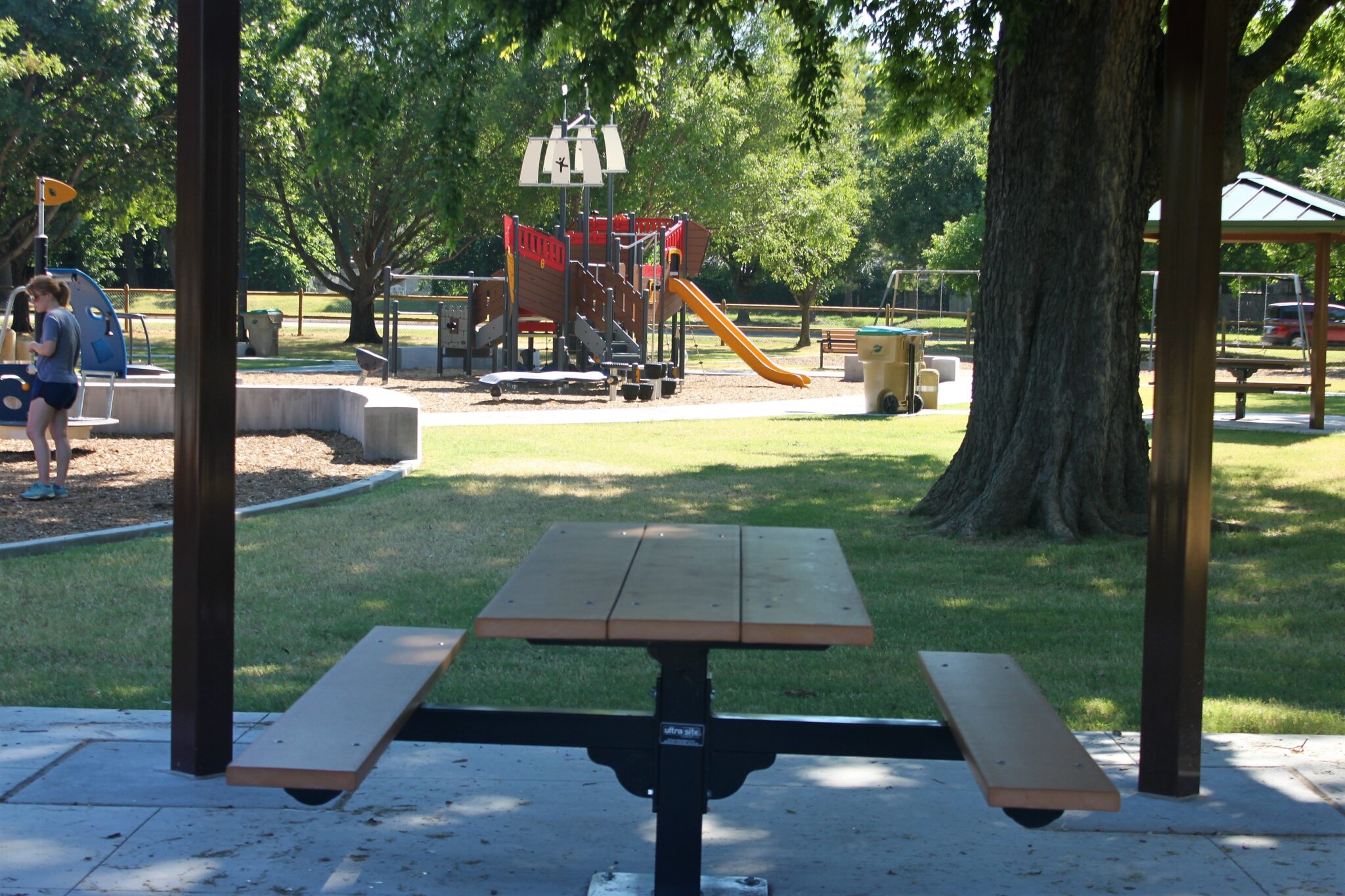 Here's a sneak peek at one of Alaback Design's current multi family projects, in downtown Tulsa, Oklahoma: Davenport Urban Lofts.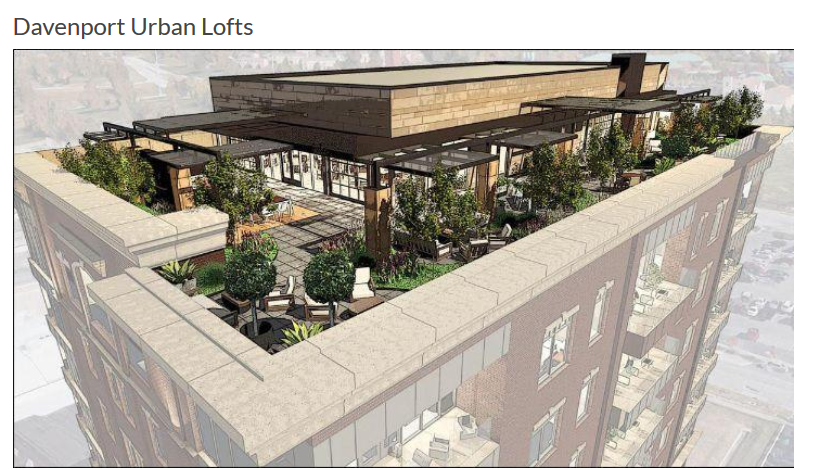 Alaback Design turned this former residential lot into a pocket neighborhood park in Broken Arrow. The project was dedicated to the first responders who responded to a neighborhood tragedy. The house was removed and the community came together and  raised money and donated materials to create a gazebo. The park has a walking trail with trees and shrubs that provide seasonal color and interest.
This park is the start to the healing of a community after such a tragedy.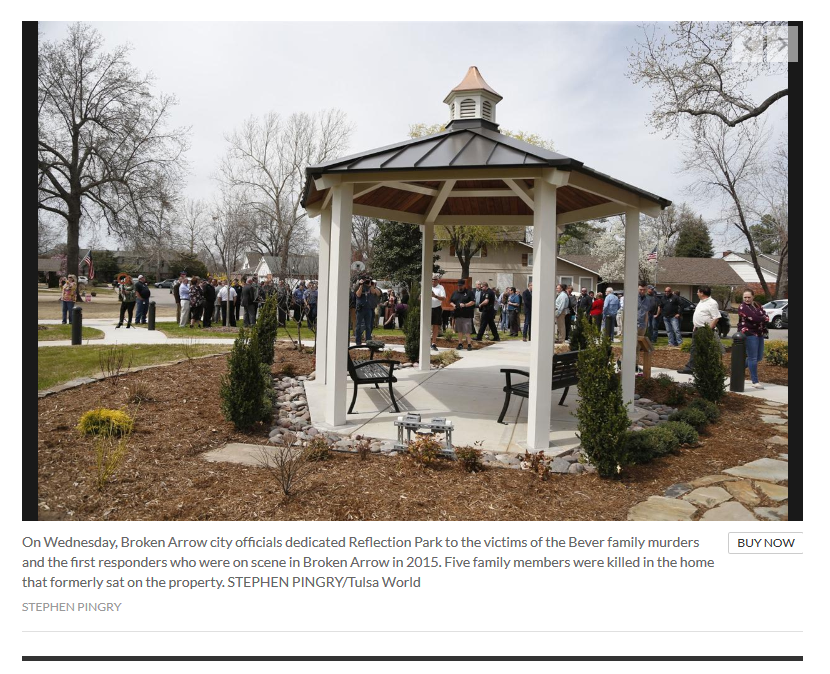 Alaback Design's Newest Employee In Landscape Architecture Magazine
Alaback Design's newest addition Jacoby Gonzales was in an article in Landscape Architecture magazine. The story (on page 170 of the September 2019 issue) is about Emerging Professionals in the field and attending the annual conference to network with more seasoned professionals.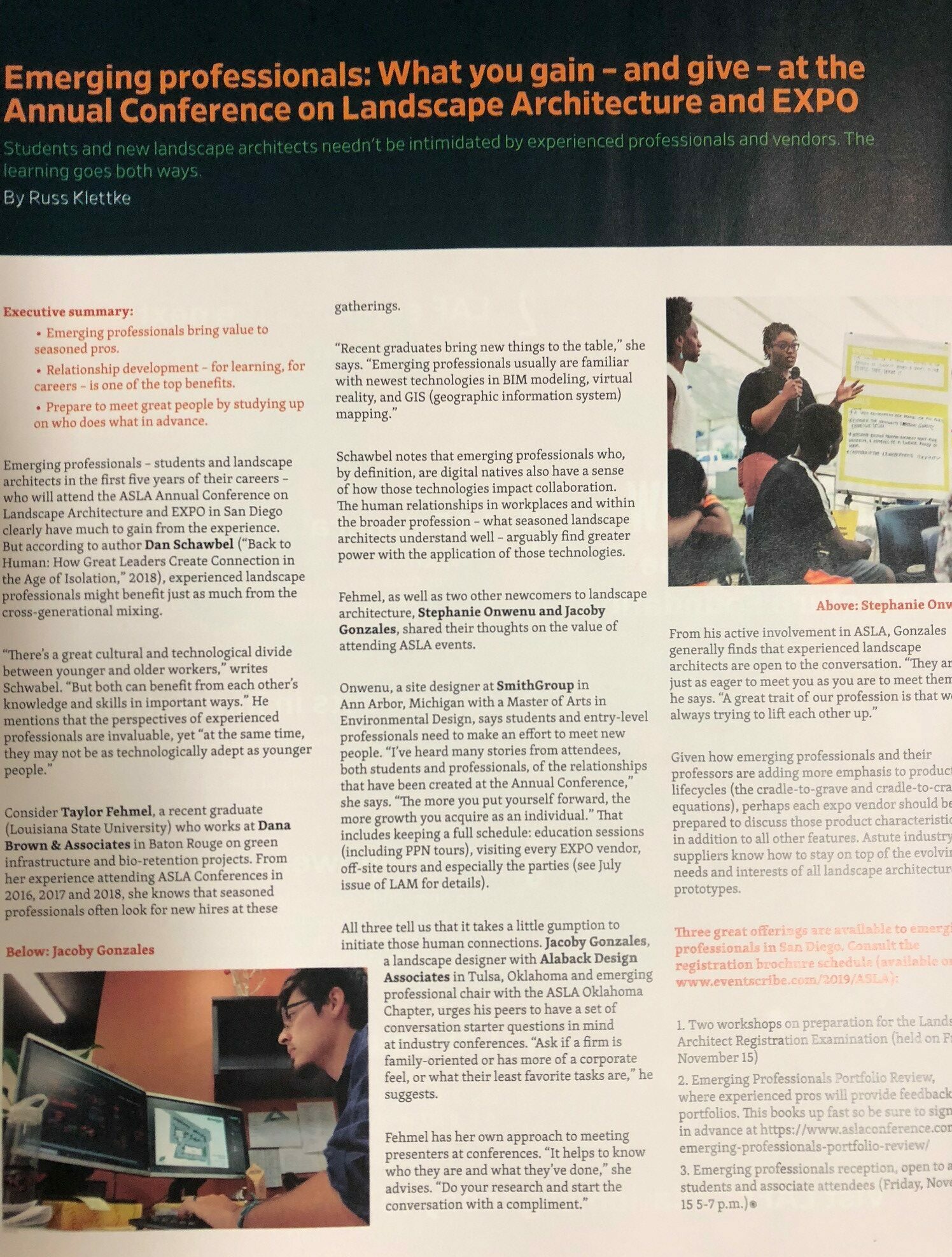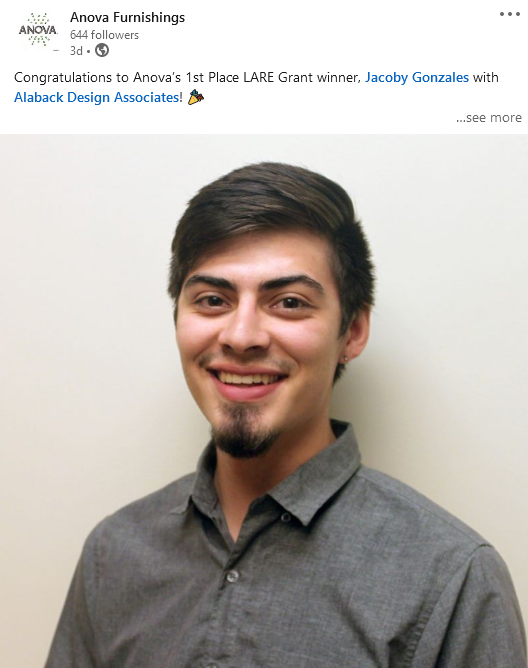 ​
Dan Alaback hosts a walking tour at Montereau for Earth Day 2021. He answered questions about the plants, landscape, and design of this courtyard to foster community involvement for the residents.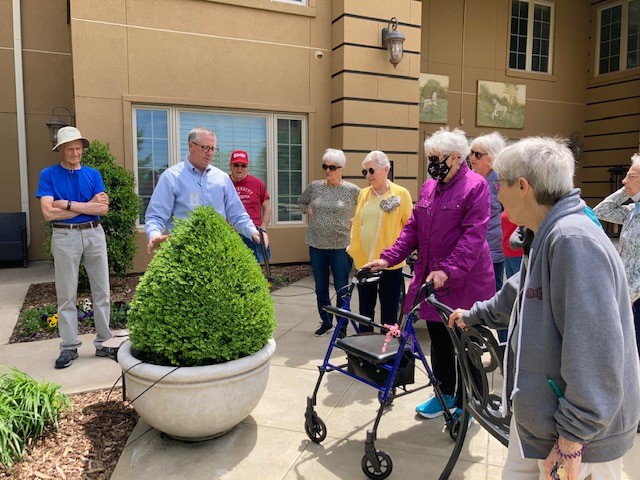 Here's a look at some of Alaback Design's award winning work at the Oklahoma State University Campus. They designed the Welcome Plaza. It won the Keep Oklahoma Beautiful Collegiate Award and an honor award for the ASLA Central States 2020.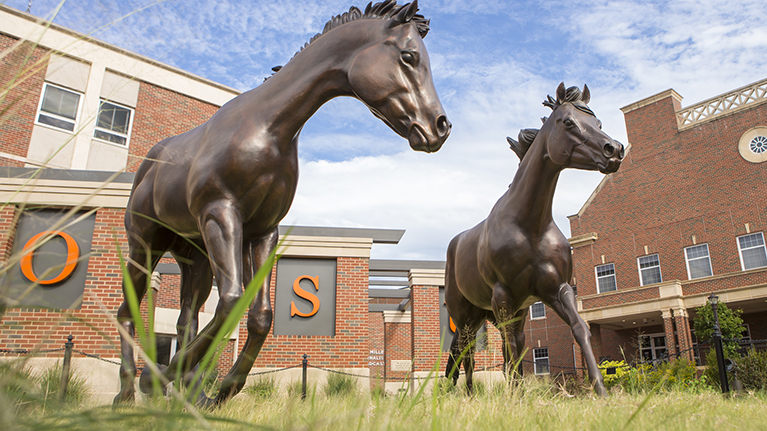 Here's a look at some of Alaback Design's award winning work at the Oklahoma State University Campus.
Alaback Design's own landscape architect Mike Peters is in the news discussing his work on the Wagoner County Fairgrounds Master Plan, which is expected to be completed next year. The project will be big win for the economy of Wagoner and surrounding areas. With a new facility, it will host regional events from horse shows, concepts, and the the fair.